Products
SHOP BY SERIES
Customer Service
The Right Solution for Your Charging Needs
We provide the safest, most reliable, and affordable electric vehicle charging equipment on the market. Sun Country Highway charging stations meet UL standards and are compatible with all electric vehicles on the market today.
EV Parking Sign - English
EVSGNPKE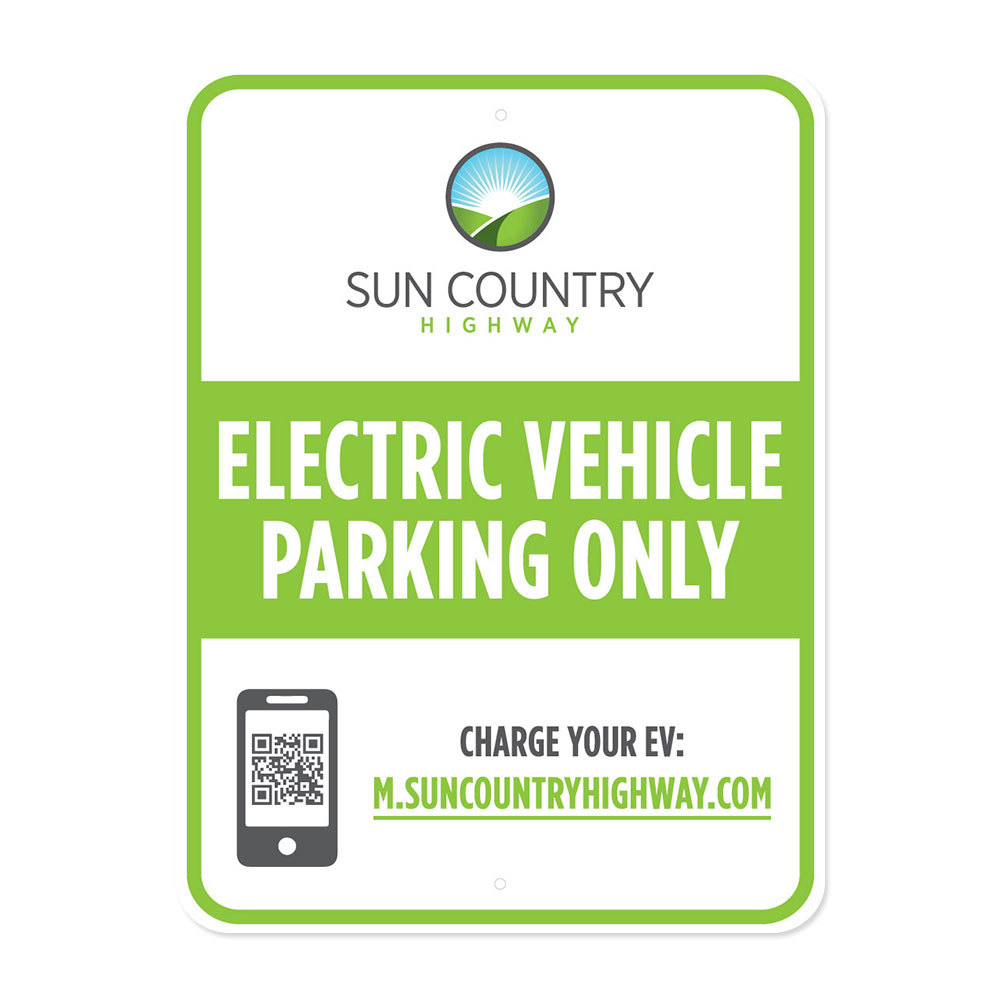 EV Parking Sign
Parking for Electric Vehicles only
Create a designated electric vehicle parking space for your clients or guests when they need a charge. Quality aluminum construction with white, highway grade reflective material for clear visibility day or night. Dimensions 18" x 24" x 0.063".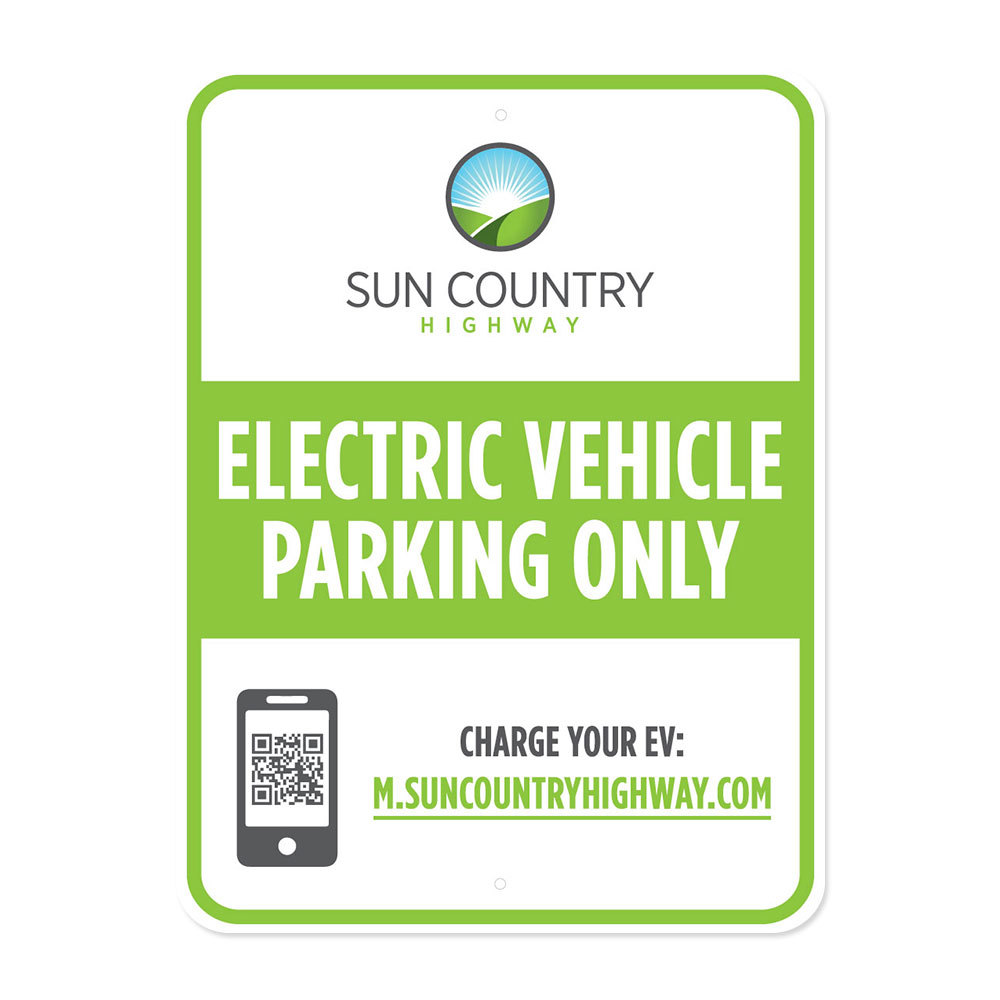 Please note that some products have a lead time of 3-4 weeks. If you would like to know lead time before ordering please email us or call 1 (866) 467-6920 Ext 2. Otherwise a representative will contact you after your order is placed to let you know an estimated arrival.