Products
SHOP BY SERIES
Customer Service
The Right Solution for Your Charging Needs
We provide the safest, most reliable, and affordable electric vehicle charging equipment on the market. Sun Country Highway charging stations meet UL standards and are compatible with all electric vehicles on the market today.
EV40 EV Charger with ChargeGuard
EV40-CHRGGRD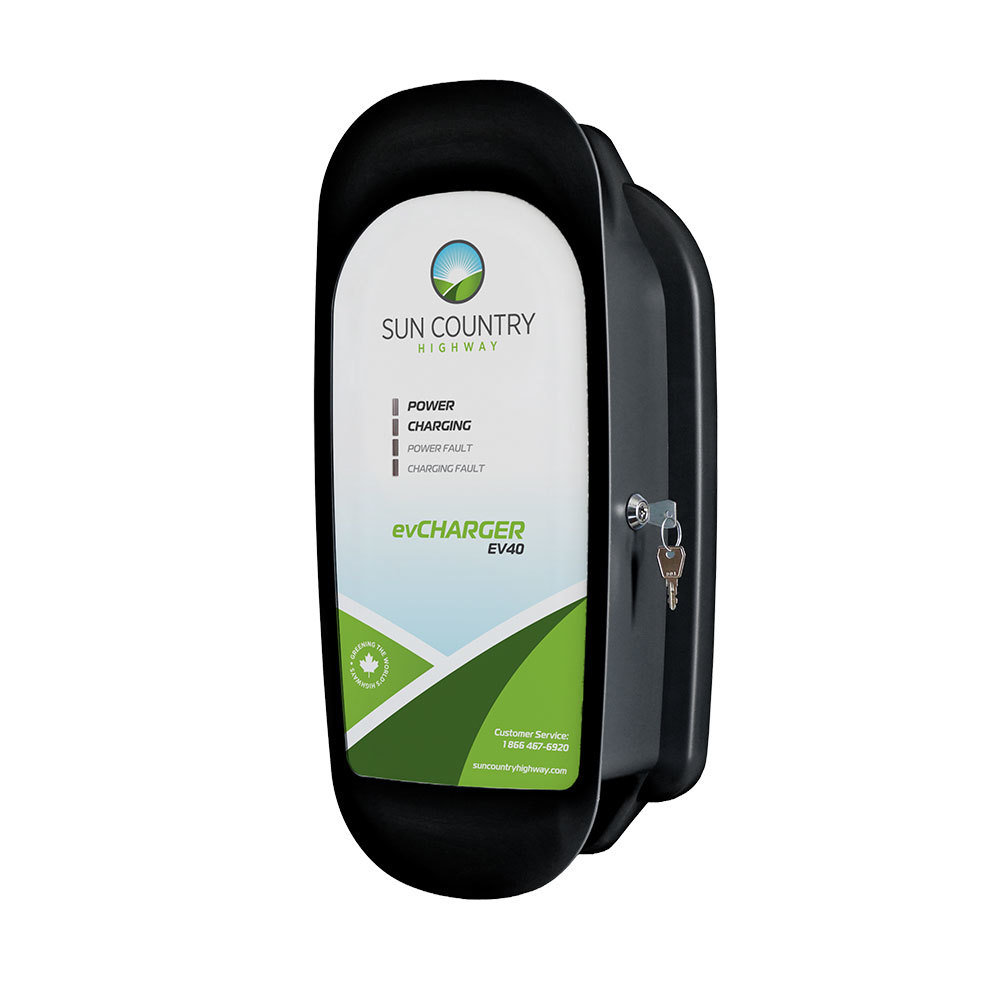 EV40 EV Charger with ChargeGuard
Rugged and reliable high-powered chargning with ChargeGuard access control
Sun Country Highway's EV40 charger provides high quality and high power at a low price. The charger's tough NEMA 4 enclosure is designed to take the wear-and-tear of everyday use in all environments, indoors or out. Built and tested to automaker standards, the EV40 ensures a reliable charge, every time. Unit comes with ChargeGuard access control pre-installed. Users will require a key to begin charging. Charger bundle is complete with 25ft of cable and holster.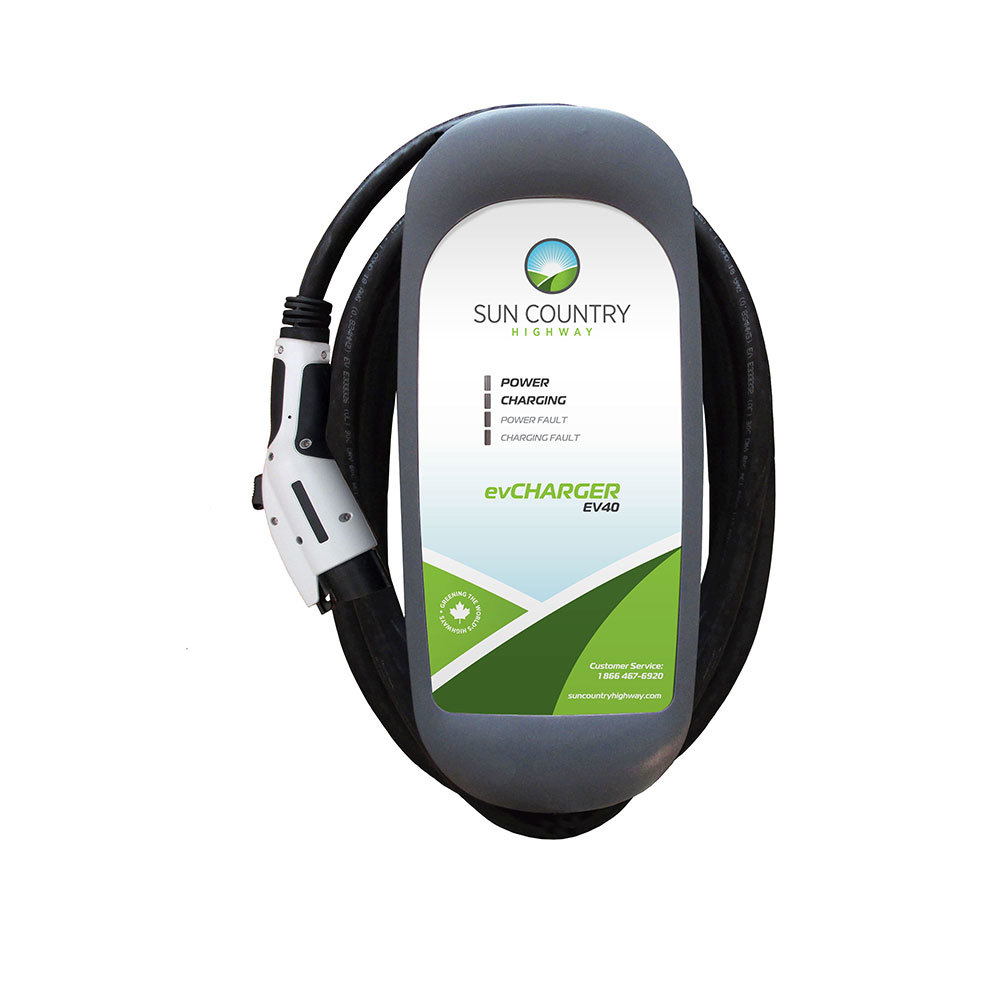 Please note that some products have a lead time of 3-4 weeks. If you would like to know lead time before ordering please email us or call 1 (866) 467-6920 Ext 2. Otherwise a representative will contact you after your order is placed to let you know an estimated arrival.