Products
SHOP BY SERIES
Customer Service
The Right Solution for Your Charging Needs
We provide the safest, most reliable, and affordable electric vehicle charging equipment on the market. Sun Country Highway charging stations meet UL standards and are compatible with all electric vehicles on the market today.
SCH100 EV Charger
SCH100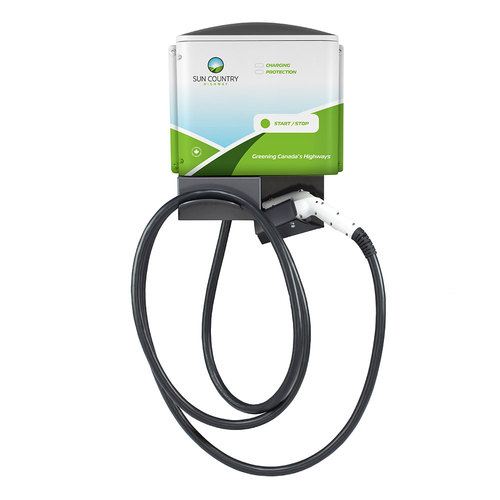 SCH100 EV Charger
The "big kahuna" of Level 2 EV charging with the ability to charge Tesla's new Model S in the shortest time. This charger means business
The SCH100 which provides the fastest charge times and highest power rating available, up to 400% faster charging compared to 25 amp chargers, with 70/80A, 19.2kW of power. The SCH100 meets cUL and UL listing safety standards. Unit comes with a 22 ft (6.8 m) cord set. Competitively priced hardware upgrade solutions available for remote monitoring communications and electronic payment processing. The unit can be wall or pedestal mounted. *Pedestal sold separately.