Products
SHOP BY SERIES
Customer Service
The Right Solution for Your Charging Needs
We provide the safest, most reliable, and affordable electric vehicle charging equipment on the market. Sun Country Highway charging stations meet UL standards and are compatible with all electric vehicles on the market today.
SCH25P EV Charger
SCH25P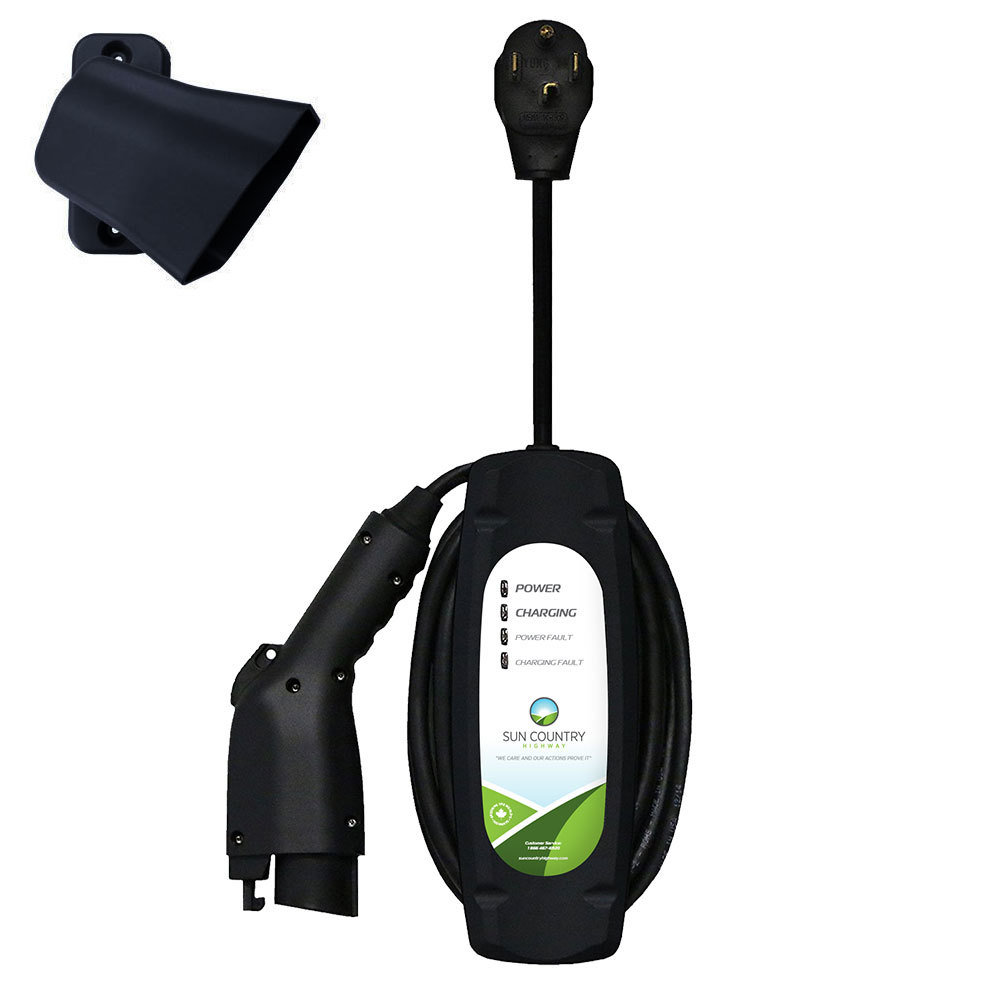 SCH25P EV Charger
The same quality and dependability of our trusted 25amp charger, now with a NEMA 14-30 Plug for better portability
The ideal Level II 208/240V solution for home or public charging. Since the last thing you need is one more item in your garage, we packed close to 5kW of power in this small package. The smallest EV charger footprint in the industry. More than 200% faster recharging than 110V level 1. 25A Breaker rated, 20A continuous current, J1772 connector. Fully recharges a Chevy Volt in 3-4 hrs and Nissan Leaf (3.3 kWh) in 7 hrs. Can be wall or pedestal mounted. NEMA 4 rated for outdoor use. Unit comes with 25 ft (7.62 m) of charge cable and holster. Meets cUL and UL listing safety standards.