Products
SHOP BY SERIES
Customer Service
The Right Solution for Your Charging Needs
We provide the safest, most reliable, and affordable electric vehicle charging equipment on the market. Sun Country Highway charging stations meet UL standards and are compatible with all electric vehicles on the market today.
SCH40 EV Charger
SCH40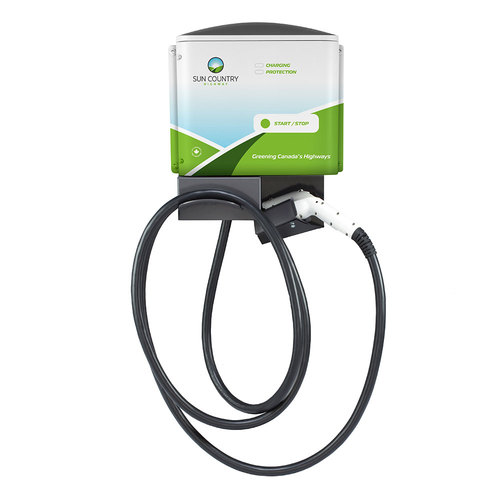 SCH40 EV Charger
Perfect for electric vehicles & commercial fleet vehicles
The SCH40 provides fast charge times for electric vehicles and commercial fleet vehicles with 32A, 7.7kW of continuous charging power. Rugged (NEMA 4) weatherproof casing and easy to read charging panel. Built-in smart re-closure system that self-tests, resets, and ensures your car will be charged in case of power fault or outage. The Universal J1772 connector ensures maximum electric vehicle compatibility.Unit comes with a 22 ft (6.8 m) cord set. Competitively priced hardware upgrade solutions available for remote monitoring communications and electronic payment processing. Can be wall or pedestal mounted. Meets cUL and UL listing safety standards. *Pedestal sold separately.
Please note that some products have a lead time of 3-4 weeks. If you would like to know lead time before ordering please email us or call 1 (866) 467-6920 Ext 2. Otherwise a representative will contact you after your order is placed to let you know an estimated arrival.