Products
SHOP BY SERIES
Customer Service
The Right Solution for Your Charging Needs
We provide the safest, most reliable, and affordable electric vehicle charging equipment on the market. Sun Country Highway charging stations meet UL standards and are compatible with all electric vehicles on the market today.
Double Mount Retractable Pedestal
DBLRETPED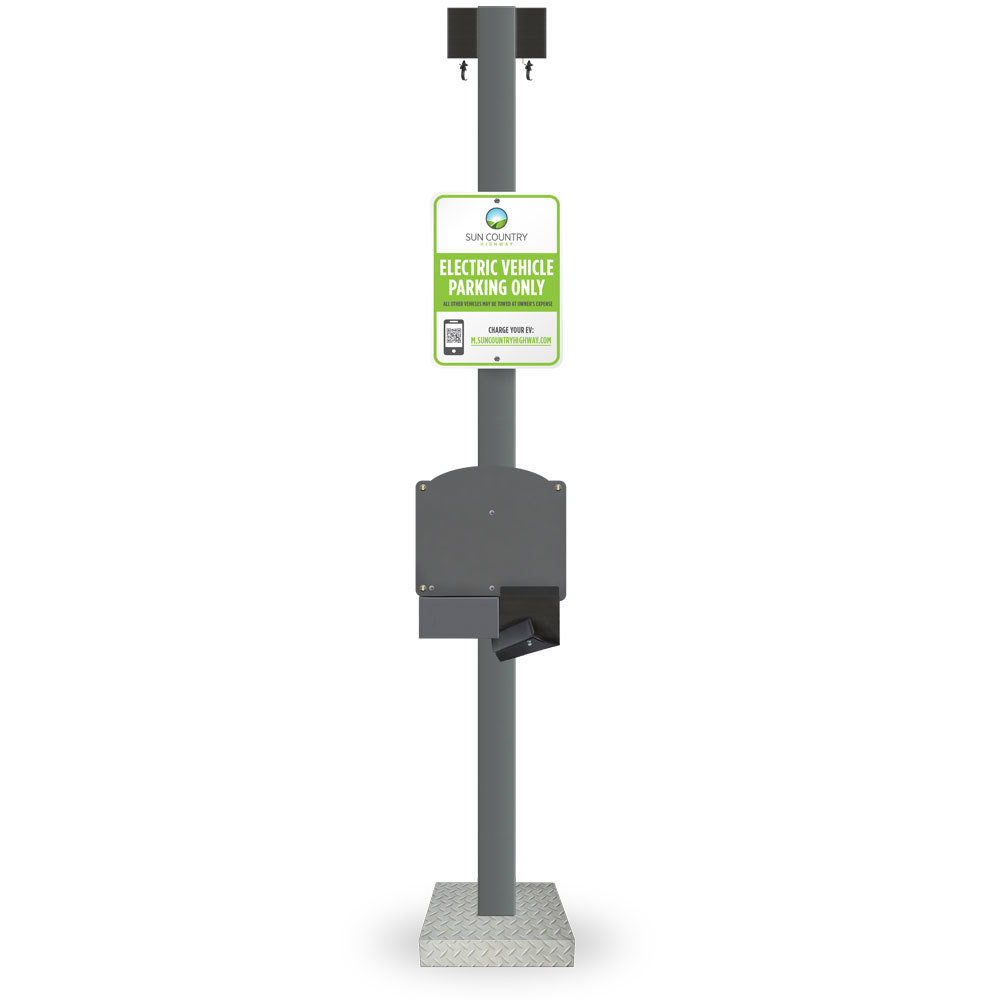 Double Mount Retractable Pedestal
Dual mount pedestal with revolutionary new cable retractor - includes FREE parking sign
Increase accessibility to your EV Chargers in a busy lot, with the All-In-One Double Pedestal System. The industry leading retractable cable functionality helps to keep charging cords at bay, reducing the risk for trips and falls, promoting accessibility, and reducing insurance claims or liability. The All-In-One Pedestal system not only helps Charger users, it also protects the cables against damage and harm. Constructed from sturdy, light weight 4" X 4" aluminum, the pedestal is able to withstand all weather conditions. System includes; extended pedestal with aluminum base with dual charger mount, integrated retractable cable system and FREE Electric Vehicle Parking Sign. *EV Chargers sold separately.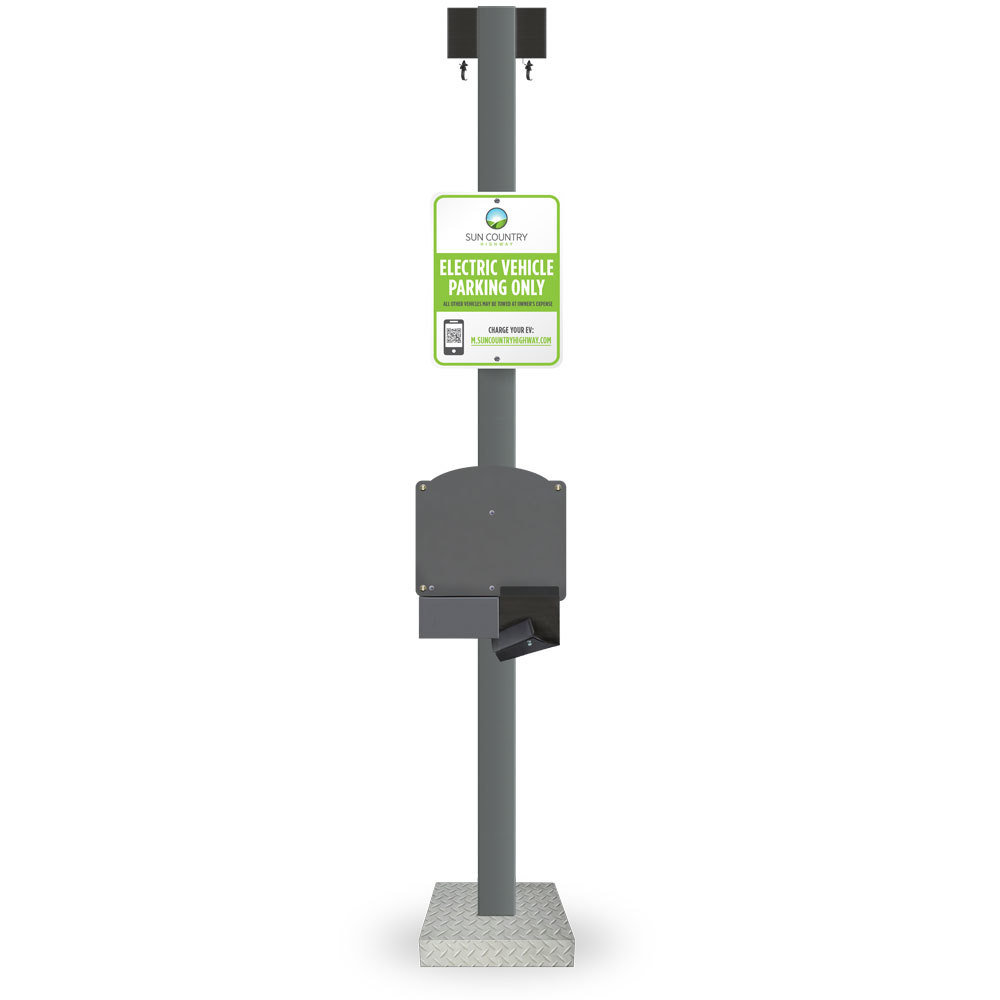 Please note that some products have a lead time of 3-4 weeks. If you would like to know lead time before ordering please email us or call 1 (866) 467-6920 Ext 2. Otherwise a representative will contact you after your order is placed to let you know an estimated arrival.