Mary Ann's Electric Drive 2.0
Record Breaking Trip Across Canada
Vancouver's Harvey Soicher and Calgary's Kent Rathwell have set the record for traveling coast-to-coast across Canada in an electric vehicle. 
The total trip took 4 days and 19 hours to travel the full 7,000 km from KM 0 to Mile 0 in an all-electric SUV an Audi e-Tron.
The trip was dubbed Mary Ann's Electric Drive 2.0 in honour of Soicher's late wife who died of cancer in 2018. Mary Ann and Soicher had made plans to visit Newfoundland together and a year after her passing, he went in her memory.
The trip also set an official record with the Formula Electric Vehicle Entertainment and Racing Association for making the fastest east-west trip of the Trans-Canada Highway by an electric vehicle.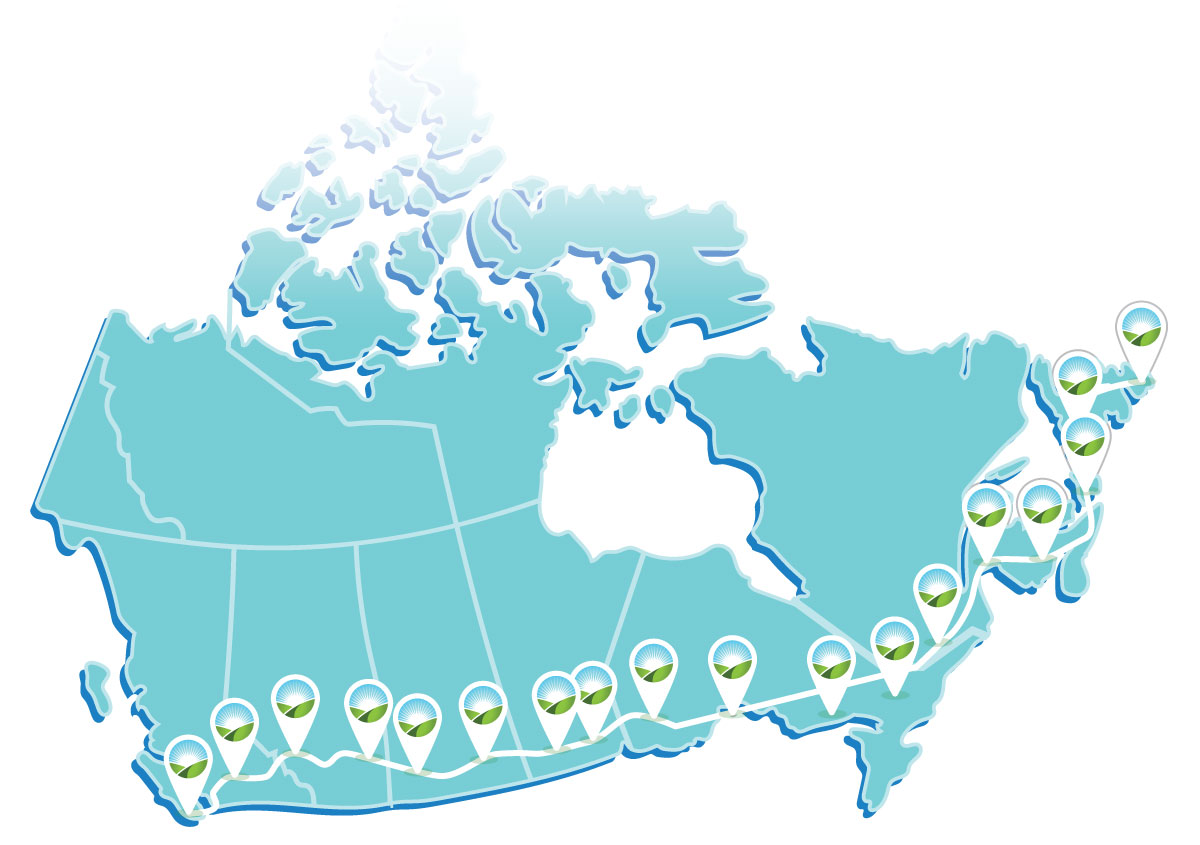 Bloomberg Interview: How to Get More Canadians to Drive Electric
Kent Rathwell, founder of Sun Country Highway who recently drove across Canada in under five days in an all-electric SUV, joins BNN Bloomberg to discuss how achievable and affordable EV ownership can be for more Canadians.
Watch the video on BNN Bloomberg