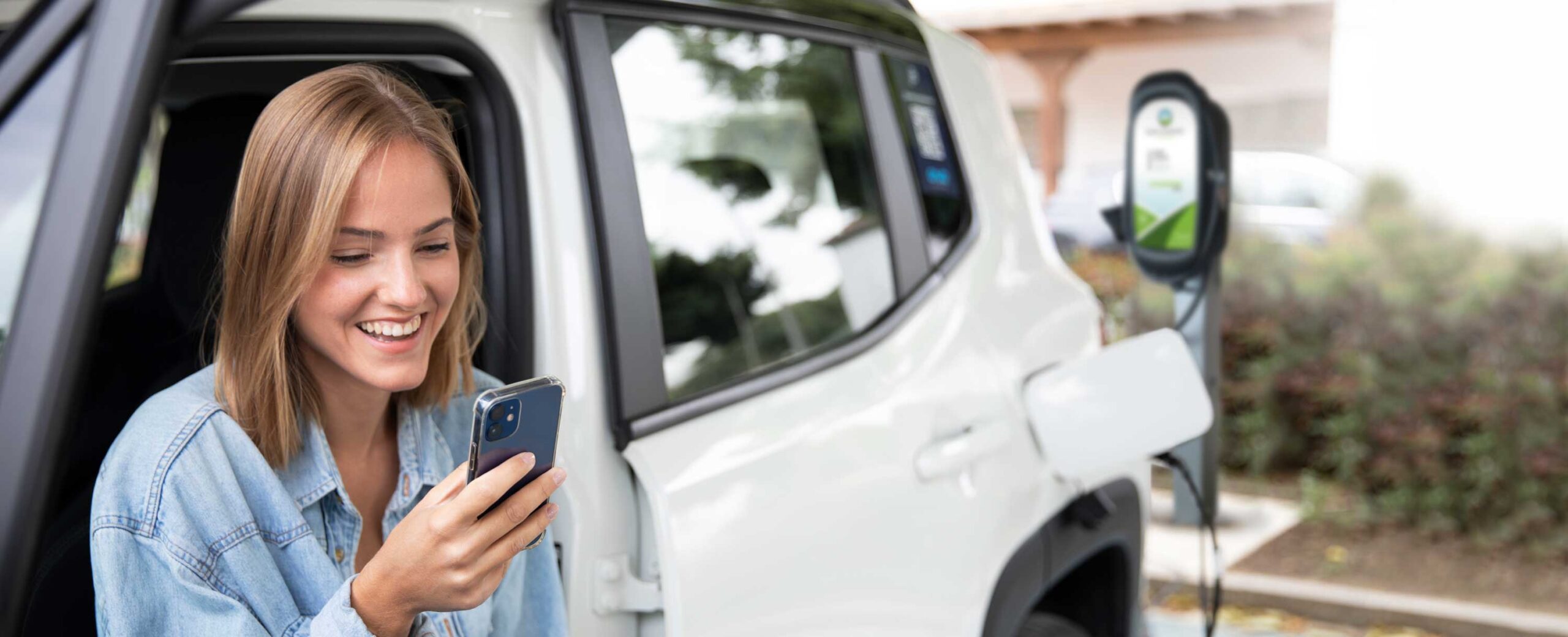 CALGARY, AB, May 5, 2022 – Sun Country Highway, a full service EV solution provider and HONK, North America's leading provider of contactless payments for parking, announced today a partnership that streamlines the paid EV charging experience across North America. Starting immediately, parking operators and real estate owners can install Sun Country Highway EV Charging Stations and run payment processing directly through HONK while utilizing their standard parking enforcement. This eliminates the need for ongoing networking fees and additional contracts with third parties.
"Sun Country is excited to partner with HONK and make paid EV charging more efficient and streamlined," said Kent Rathwell, Sun Country Highway, Founder. "This partnership gives parking and asset owners greater control over their EV charging initiatives by bundling hardware, installation and point-of-sale payment processing all together into a seamless go-to-market package."
Sun Country customers gain access to HONK's back office portal where they can easily set up and manage EV charging rates for their charging stations; while drivers simply scan a QR code on-site and pay using a digital wallet (Apple Pay, Google Pay, or PayPal) or any major credit card. Once paid, the driver can plug in and charge their car for the purchased duration.
"It's important that we arm operators with best-in-class payment technology to better serve the growing shift towards renewable transit and mobility – this partnership allows us to do just that," said Michael Back, HONK Founder and CEO. "We're thrilled to partner with Sun Country and make paid EV charging better, safer and more streamlined for operators and consumers alike."
About Sun Country Highway
Sun Country Highway is leading the electric vehicle movement by raising awareness and promoting the adoption of zero emission transportation. Established in 2011, Sun Country is a global full service EV solution provider focused on delivering disruptive and innovative solutions to the marketplace to save people money while solving climate change. Sun Country offers a wide selection of EV charging options and delivers a high level of value to customers while never compromising on safety, quality or technology. With over 10 years experience in the EV charging sector, Sun Country is responsible for deploying thousands of EV Charging Stations throughout North America and has made it possible to travel coast to coast, emissions free.
About HONK Mobile
HONK is North America's leading provider of safe, contactless payments for the parking industry. Since 2013, HONK has been creating touchless solutions to make paying for parking easier, faster, and safer for drivers. Motorists can download the HonkAPP to search and pay for parking, and extend their parking session right from their phone. Or they can opt to use HonkTAP smart stations for a contactless way to pay. Simply tap or scan a mobile phone — no app download or pay station required. HONK is trusted by millions of drivers, and is accepted at over 5,000 locations across the United States and Canada.